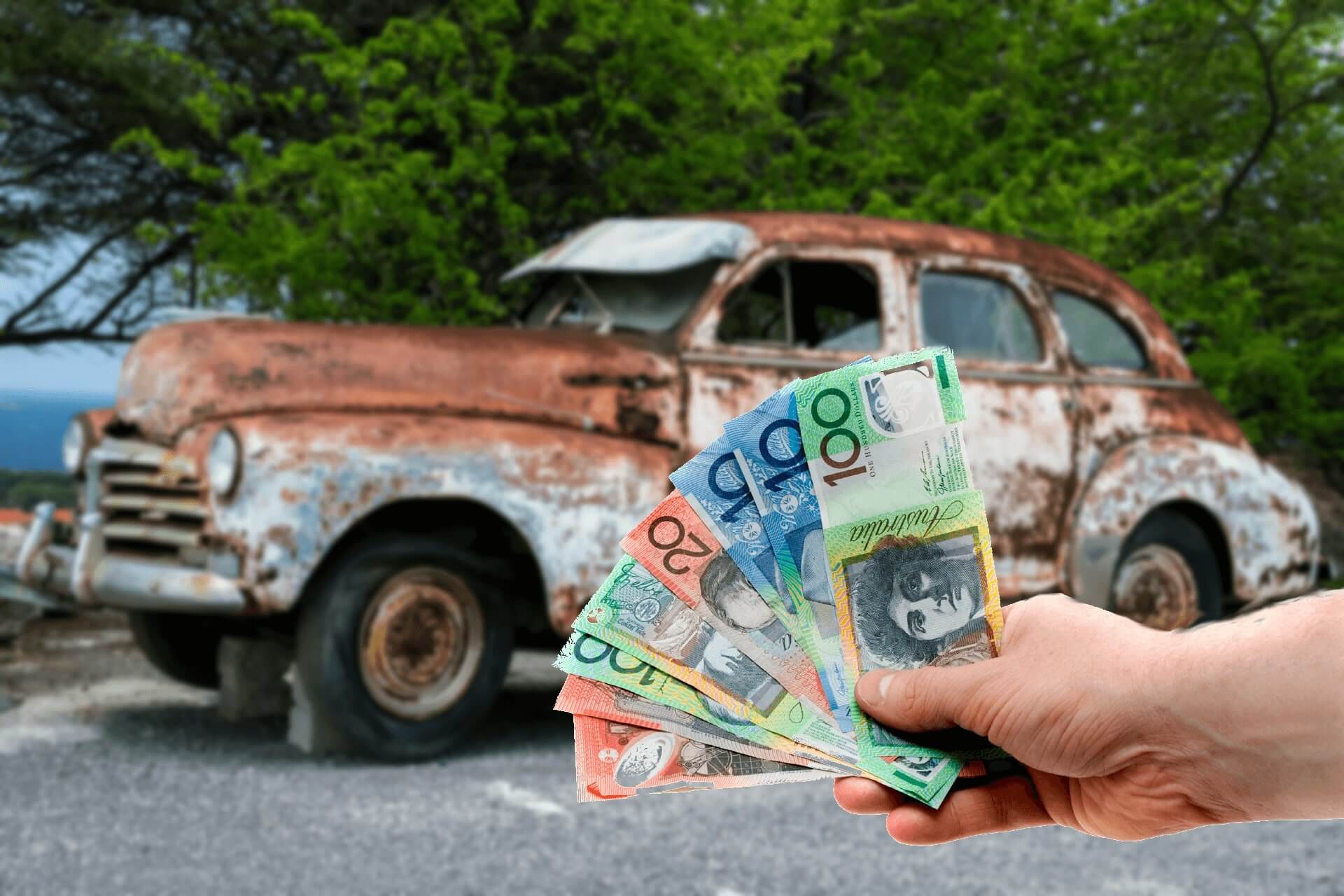 Sell Car for Cash Maitland: As cars are getting more accessible, people's interest in buying old and used cars is getting scarce. With the EMI options and auto loans, getting a new car had never been simpler. That's the reason why old, used, and second-hand cars are barely getting sold and rarely getting a good value. But to help people to cash out used cars, we introduced Maitland Cash for Cars. And making use of our service, you can sell car for cash in Maitland, Newcastle, Sydney, Central Coast, Wollongong Area, Hunter Region, and several other reasons of New South Wales NSW. While working with us, you can get top dollar cash for old cars, which goes all the way up to $9999.
Where to sell my car for cash Maitland?
Selling a used car is easy said than done. As people's interest in old cars is diminishing, selling an unwanted car can be a tough job these days. There's a handful of reliable cash for cars service in Australia, which pays money even for your old vehicles. However, not all of them actually pay the amount your vehicle actually deserves. We, on the other hand, pay a generous amount of money while buying your cars.
While paying for the vehicles, our generosity is way above the competitors. At a time, when our competitors are paying a stingy amount, we pay a great deal of money to the same automobile. The payment amount can go all the way up to $9999. As our customers get an unstinting amount of money, we are often lauded as the best place to sell car for cash in Maitland, Newcastle, Sydney, Central Coast, Wollongong area, Hunter Region, and the entire region of New South Wales.
What's even-impressive is that we don't care about the type and condition of the vehicle. Whatever be the age, brand, model, and condition, we will buy them anyway. So even if you have old, damaged, unwanted, wrecked, accidental, junk, or scrap cars, we can dump out your vehicle through us. So you have quite an advantage on that part.
Sell my car for cash today
Want instant cash for your old car? You can sell used junk cars for cash at Maitland Cash for Cars. If you sell your cash for cash now, we will pay you the whole money the same day. In fact, we pay the whole amount instantly on the spot.
If you are willing to sell your wrecked cars to us, give us a call or send us an email. Be it the phone conversation or email, we advise you to provide the maximum details of the car as possible. And as per the details provided, we will give a quick cash quote. If you have seriously considered selling your car, we can visit your vehicle on site. And that's where we perform the true valuation of the vehicle.
In order to identify the true worth of the vehicle, we perform rigorous inspection and thorough checkup of the automobile. The condition of parts and their genuineness, dents, and scratches, broken parts, brand value, the original value of the model, etc. are evaluated. We then offer you the best value for your vehicle. Our car valuation process is entirely free. So you don't have to pay a penny for it. And that's one more reason to choose Maitland Cash for Cars.
Upon agreement, we will settle for an amount. Once the agreement is established, we pay the whole amount on the spot. So no partial payments and no waiting for the cash.
How to sell my car for top dollar cash?
Strapped for cash or just willing to get rid of a car to make up space for a new one? Whatever be the purpose, if you have an old car for sale, Maitland Cash for Cars should be your stop. Top dollar cash, in discriminatory approach, and swift cash for cars, they are already the good enough reason to pick us. But we have more to offer.
Selling old junk cars can be a cumbersome business. It usually takes quite a lot of time and sometimes, you even have a take a day off from the job to get the things done. But that's not the case with us. We offer simple, quick, and hassle-free cash for cars service. With us, your cars will be sold and removed within an hour, sometimes two.
Apart from providing swift service, we work hard to provide maximum convenience to our users. For that, we have a pool of proficient workers at standby always ready to serve the job. These employees work round the clock to bring maximum comfort to the users.
Just inform us if you have a junk car for sale and we will come to pick it up right away. You can also schedule the time for pick up at any time convenient for you. Be it now, any time today, tomorrow, or even weeks ahead, we will be there right on time as per the schedule.
Get in touch with us
Simplicity flows inside our veins. And providing the best of our services and bringing maximum convenience to the users is what we are good at. Our way of buying cars and providing cash is simple and so are the ways to contact us. Give us a call at (02) 4962 2227 or send us a quick email at info@maitlandcashforcars.com.au. And we will come to pick up your vehicle right away. It's that simple.