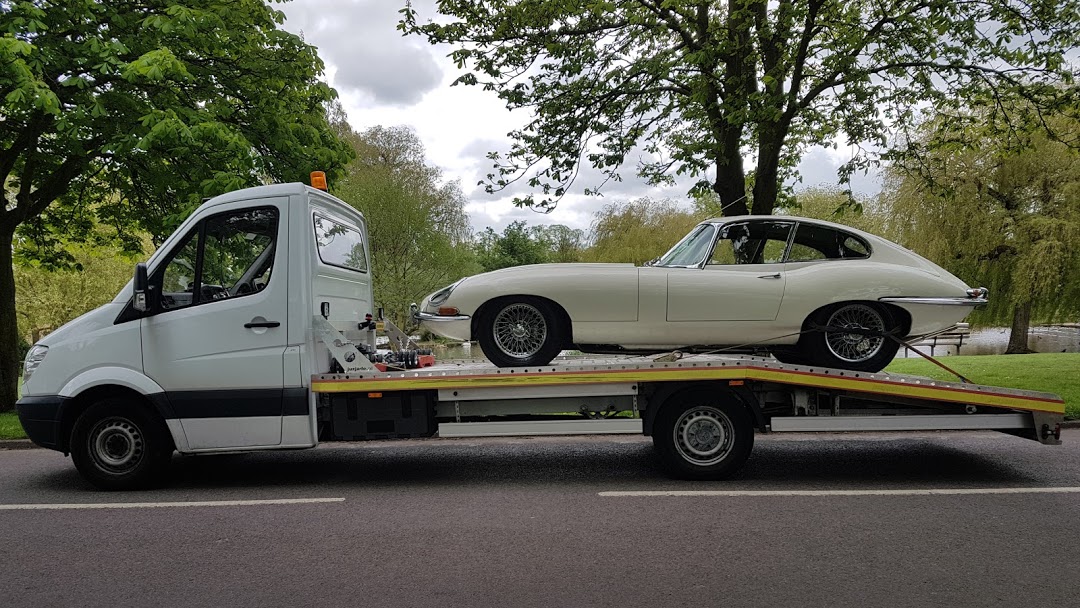 When a car gets old, damaged, or stops being roadworthy, it acts as nothing more than junk. But if you are creative enough, you can make some good use out of it. You can make it a fort, where your kids can perform recreational activities. And if you have an interest in art and paintings, you can unleash the artist inside you and make it a canvass. The options are endless. But as such cars take a bulk amount of space, and also collect rust and dust over time, you will get tired of it at some point. Letting your car go is the best thing you can do at that time. However, most car removal companies fail to deliver reliable service. But Maitland Cash for Cars, on the other hand, provides reliable and quick yet free car removal and towing service in New South Wales.
Car Removal for Cash
Buying a car is a huge investment. But whatever be its original price, it suffers a huge depreciation over time and with use. So while selling your old car, you will never get the value close to its original price. If you have an old scrap vehicle, most car removal companies hesitate to pay a worthy price for it. Some of them take it for free and some even charge the owners will hefty amount for providing assistance in car removal and towing. But Maitland Cash for Cars, on the other hand, not just provides free old car removal but also provides a hefty sum of money in the process.
Our car removal for cash service is rather simple, quick, and hassle-free. If you want a free unwanted car removal, you can contact us. And we will be there to pick up your vehicle right away. Free car towing is what you get while working with us. But we are not limited to that. We also provide a noteworthy sum of money for taking away your beloved vehicle.
Scrap car removal is a risky business. Since such cars barely have any useful car parts, it's hard to get a good monetary value for it. But we, unlike others, pay a good deal of money even for such cars. Our payment amount goes all the way up to $9999.
While using our free junk car removal service, you don't have to worry about the type and condition of the vehicle. Whatever be the age, brand, model, and condition of the vehicle, we will buy it anyway. So if you have an old, used, unwanted, wrecked, flooded, salvage, damaged, accidental, flooded, rusted, or even destroyed by fire, you can dump it out through us.
Free Car Removal and Towing – Sydney, Newcastle, Wollongong, Central Coast
While coming to take away your car, we pay a bunch for cash as a consolation for taking apart your beloved automobile. And we are often lauded for this move. After making the payment, comes the time of removing the car from your property. And that's where we stand out from the rest of our competitors.
Car removal companies can help you get rid of your cars. But they also charge you an exorbitant price for the service. And that's not always feasible. You can remove the vehicle and make space in your property for productive and recreational purposes. Considering the possibilities, paying cash for that kind of service still makes sense. But paying a good deal of money for it is not a wise move when you get the service for free while working with Maitland Cash for Cars.
While working with us, you not just earn megabucks but also get a free towing. And this service is lucrative to the customers by all means. So our service is quite on demand in Australia. Due to limited resources, we are unable to service you everywhere. Nonetheless, you can make use of our free car removal and towing in Sydney, Newcastle, Wollongong, Central Coast, Wollongong area, Hunter Region, and most parts of New South Wales (NSW).
Free Junk Car Removal including all Japanese Cars
As junk cars serve no special purpose for ordinary users, getting rid of it is the best thing you can do. And that's where our free junk car removal service comes in handy. However, we find may people dubious if we really take away Japanese cars.
In Australia, Japanese cars are quite popular. Due to the sophisticated designs and technological prowess, Japanese cars like Toyota, Honda, Nissan, Mazda, Mitsubishi, etc. are considered superior. Due to the growing use of Japanese cars, we also feel obliged to provide our service for these cars. So you don't have to worry about it anymore. To clear all of your doubts, here is a list of all the car brands we buy and offer free car removal service.
Alpha Romeo
BMW
Daihatsu
Freightliner
GMC
Holden
Honda
Hyundai
Isuzu
Iveco
Jeep
Nissan
Kia
Lancia
Land Rover
Lexus
Mazda
Mercedes Benz
Mitsubishi
Moris
Opel/Vauxhall
Peugeot
Range Rover
Renault
Skoda
Subaru
Suzuki
Volkswagen
Get in Touch with us
If you want a simple, hassle-free, and swift car removal and easy money in the process, Maitland Cash for Cars would be your stop. On top of all of the aforementioned niceties, we provide sophisticated yet reliable removal of the car in all scenarios. We tow your vehicle in the safest possible way causing no harm to your property or the things involved.
We have a team of proficient employees at work, who has over a decade of experience in this field. These workers work round the clock to offer convenient services. So to use our removal service, you don't have to take a day off from work. Contact us and schedule any time that's convenient for you. We will be there right on time as per the schedule and take away your vehicle in a jiffy. You can contact us at:
Phone Number: (02) 4962 2227
Email Address: info@maitlandcashforcars.com.au